Automotive marine gantry crane
Automotive hydraulic marine gantry crane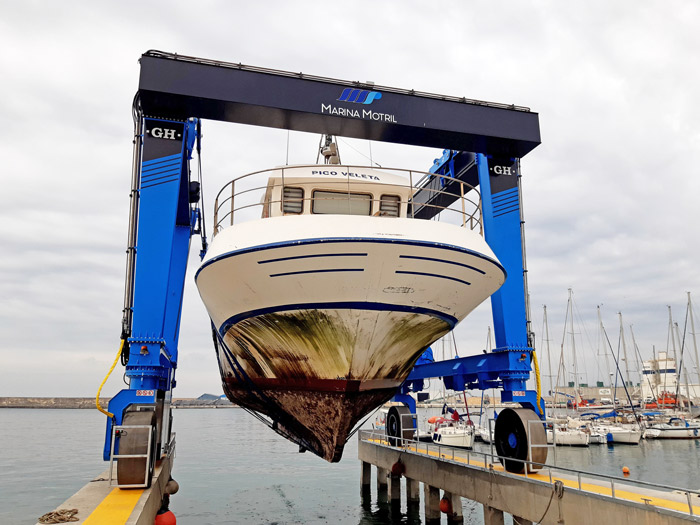 The automotive gantry cranes for marine environments that we offer at GH are a solution for marinas, dry docks and shipyards.
These automotive gantry cranes for boats are built robustly, using components from the best manufacturers. We thus obtain a longer useful lifetime from the product and increase its efficiency.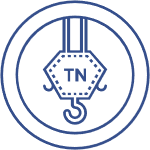 22 t - 500 t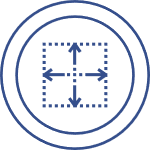 customisable dimensions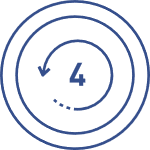 rotation modes
We have an international customer service network, offering support from the factory and from each one of the GH Group"s delegations.
A wide range of automotive marine gantry cranes with capacities from 22 t to 550 t. Designed with customisable widths and heights, to adapt to the needs of each customer.
The different types of rotation enable the gantry crane to carry out all types of manoeuvres, lateral and diagonal movements, rotations on its own axis, etc., thus managing to make the most of the available surface area.
We equip our automotive gantry cranes with elements that guarantee safe manoeuvring, facilitate their handling and ensure their durability in such demanding environments.
OUR PRIORITY: zero stoppages, increasing productivity and the safety of operators.
CONSULT OUR DIFFERENT MODELS
ACCORDING TO THEIR CAPACITY:
Automotive electric marine gantry crane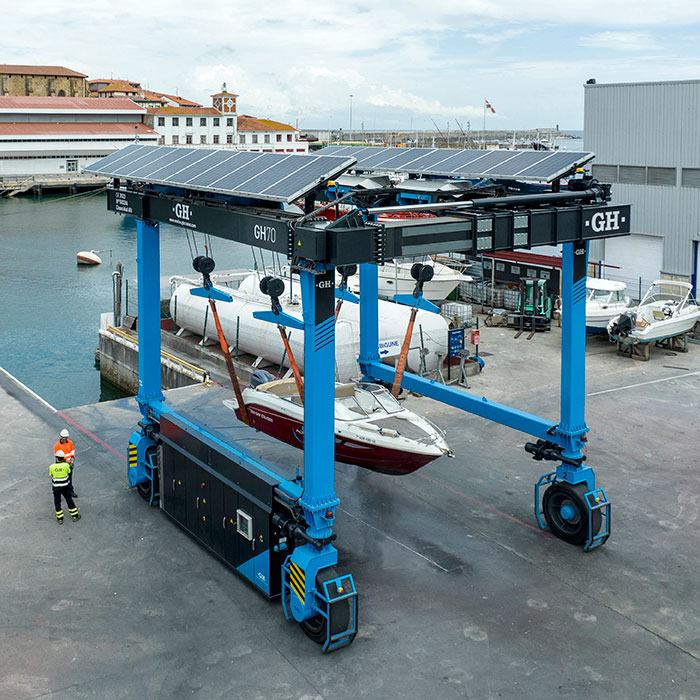 At GH we are committed to sustainability, and that's why we offer an automotive electric marine gantry crane with extensive technological advantages.
These gantry cranes have a lithium-ion battery pack with autonomy to operate at full capacity throughout the day, and with a 10-year warranty. They also include an optional telescopic opening system, enabling you to adjust the width of the machine to the boat and thus optimise the dry docking.
It is easily rechargeable using its built-in charger, and can also include the support of solar panels that can provide up to 20% of the required energy.
LOOKING FOR A COMPANY AND SOLUTION THAT EXCEEDS YOUR EXPECTATIONS?
Request a quote