Standard GH hoist regenerative inverter

Energy savings, environmental sustainability and customer cost savings
THE GH SOLUTION:
GH manufactures standardised hoists and cranes with drive control by means of frequency inverters.
The incorporation of regenerative modules gives our equipment great advantages for our customers.
ADVANTAGES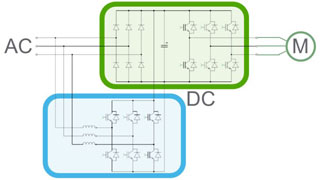 Energy savings.
Contribution to the sustainability of the environment.
Rapid amortization of the investment (ROI).
HOW IT WORKS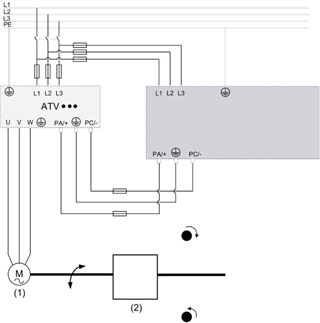 The ATVR is a networked regenerative braking module which means that it returns to the network the energy produced by a motor when it retains a load.
This module is connected to the DC bus of any frequency inverter and to the network.
When the motor starts to function as a generator instead of dissipating the energy as braking resistors do, the equipment returns it to the network to be reused at other points of consumption.
Several frequency inverters can be connected at the same time with a single module, making it possible to eliminate the resistors for the 3 movements of the crane.
It is a more efficient way of braking than the conventional method, reducing the electricity consumption and the carbon dioxide (CO2) footprint of the facilities.
LOOKING FOR A COMPANY AND SOLUTION THAT EXCEEDS YOUR EXPECTATIONS? Request a quote