GH´NEWS
GH´NEWS 4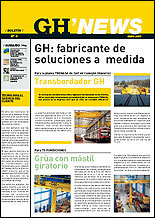 Bulletin no. 4
GH´NEWS 3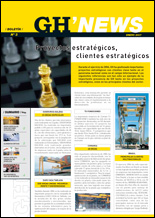 SUMMARY
Special cranes for strategic sectors.
Critical elements.
New Dipreleva sales catalog.
GH acquires 100% of Intertech.
GH´NEWS 2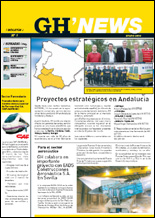 SUMMARY
Alternatives to standard cranes.
Maintenance on cranes and logistics.
New incorporations.
New plant in Mexico.
GH´NEWS 1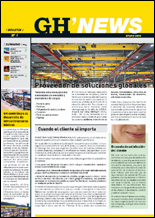 SUMMARY
New hoist 100 TN.
Security and maintenance: Business obligation.
Comparison: Single Girder Cranes - Double Girder Cranes.
GH in the world. News.